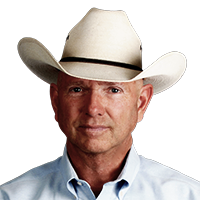 The Horse Training Blog With Professional Horse Trainer,
Larry Trocha
Check out Larry's blog posts below and join his email list to be notified of new information.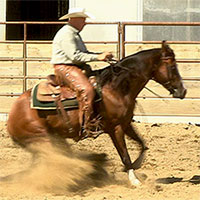 Yes, there's a real "secret" to stopping a horse on his hocks. I reveal that secret in this post.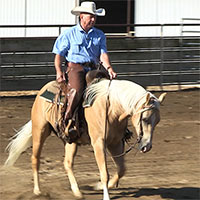 Can't get your horse to pick up the correct lead? Here's a quick, foolproof way to do it!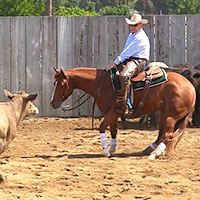 Separate "fact" from "fantasy" and learn the truth about real cutting horses.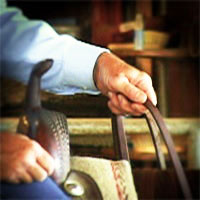 Avoid the problems! Discover the critical differences in training a reining horse and training a cutting horse.
We recommend "State Line Tack" for the best selection at the lowest price
More Posts
About horse trainer, Larry Trocha

Training horses professionally since 1980, Larry Trocha lives in Acampo, California where he trains and shows horses for the public.

Larry also offers instruction to riders who want to learn reining, cutting or reined cow horse.

Larry is a long-standing member of the NCHA (membership #518) and the AQHA (membership #1187036).

You can contact Larry via his website: HorseTrainingVideos.com

Larry Trocha Training Stable is located at the Sliding J Ranch, 40 min. south of Sacramento:
24846 N Tully Road, Acampo, CA 95220. Phone: 209-642-2804