How To Train Your Horse For Stops, Spins, Flying Lead Changes, Working Cattle & Much More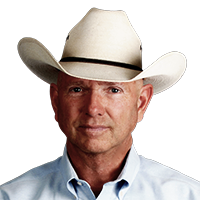 Hi – I'm Larry Trocha.
Over many years working with cutting, reining and working cow horses, I've developed a successful training program designed to teach horses to stop, spin, rollback, change leads and work cattle.
I've also helped many clients fix their horse's bad behavior problems; bucking, rearing, biting, kicking & spooking.
I'm happy to share this specialized knowledge with you through my series of Horse Training DVDs, Online Horse Training Videos and my Horse Training Tips Insider.
Think you know about horses? Test your knowledge below.
[metaslider id=3459]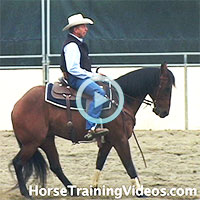 Watch this video… free!
This video clip, shows an intermediate method for
training a horse to stop, flex at the poll & back up.
(Includes instruction for both horse & rider)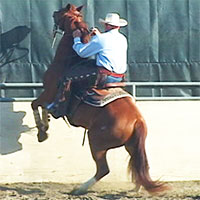 Featured Online Training Video
A top pro demonstrates how to fix horses
with bad behavior problems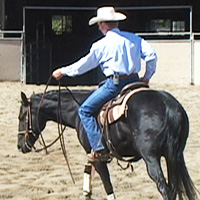 Featured Horse Training DVDs
Special Package Offers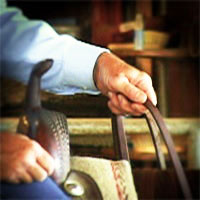 By Larry Trocha
A pro's advice about how to get good at riding
& training and the fastest way to get there.
(A "must read" for cutters & reiners)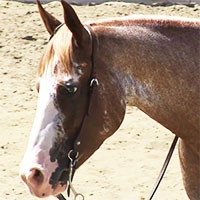 By Larry Trocha
A pro's advice about the bitting process
and what bit to use when.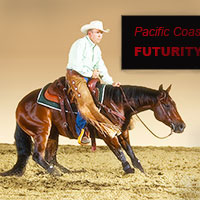 By Larry Trocha
A pro's advice about cutting horses
and cutting horse prospects.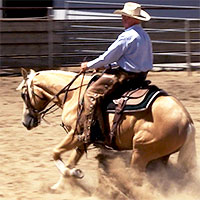 By Larry Trocha
A pro's advice about what it takes for a reining horse
or reined cow horse
to perform big-time sliding stops
By Larry Trocha

A pro's advice about choosing a saddle that
will help you ride in balance and sit the stop.
(Applies to trail riders too)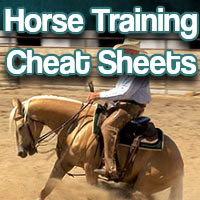 Special Horse Training Tools
By Larry Trocha
Use these Cheat Sheets to help train your horse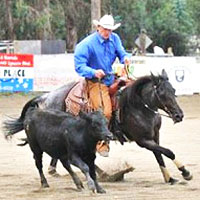 Featured Guest Horse Trainer
By Art Grunig
A pro's advice about the difficult task of training
a horse to do both cutting & reining
Horse Training Success Story
The Quarter Horse News
17-Year-Old Kid Trained His Own Horse And WON
The National Reining Horse Assoc Futurity,
Limited Non-Pro Title.
Said he watched "ONE" training video over and over.
The kid's name is Clayton Eggers and the training video
he watched is…
"Teach Your Horse to Rollback & Spin"
Read the whole story in his Quarter Horse News interview.