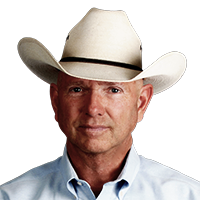 Can This
Free Training

Improve Your Riding & Your Horse's Performance?

Hi, I'm Larry Trocha.

My training methods are designed to teach horses to stop, spin, rollback, change leads, work cattle and fix bad behavior problems.

In the free information below, I share some of the principles which have worked well for me and my clients. Try these training techniques on your horse. There's a good chance they'll work well for you too.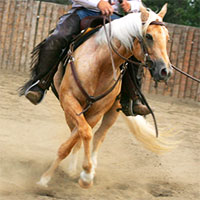 Rollback And Spin Cheat Sheet
This training course shows how to teach your horse the front leg cross-over and use the correct hind pivot foot.
Plus, how to use your hands, legs & seat to get good results.
Includes video, audio and written instruction.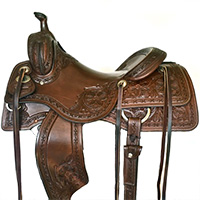 New training course. Free for a limited time only:
"How To Choose A Good Saddle… That Fits You… Fits Your Horse… And Fits Your Style Of Riding"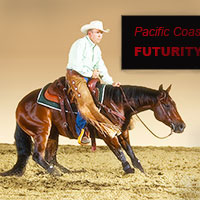 Cow Work Cheat Sheet
Tips for riding and training cutting horses, cow horses and ranch sorting horses.
Includes video, audio and written instruction.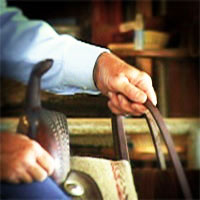 "Top Rider" Training Manual
How to go from being an average rider to a top rider of performance horses (even reining & cutting horses), faster than you ever imagined!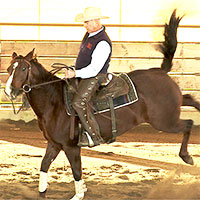 Featured Online Training Video
Have a horse who's safer to handle & ride. Apply Larry Trocha's exclusive training methods to change your horse's behavior from bad to good! Makes any horse more enjoyable to own and ride. 100% Guarantee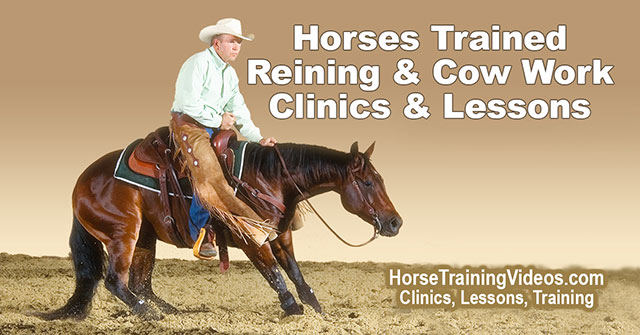 About horse trainer, Larry Trocha

Training horses professionally since 1980, Larry Trocha lives in Galt, California where he trains and shows horses for the public.

Larry also offers instruction to riders who want to learn reining, cutting or reined cow horse.

Larry is a long-standing member of the NCHA (membership #518) and the AQHA (membership #1187036).

You can contact Larry via his website: HorseTrainingVideos.com

Larry Trocha Training Stable is located in Galt, California.
Phone: 209-642-2804