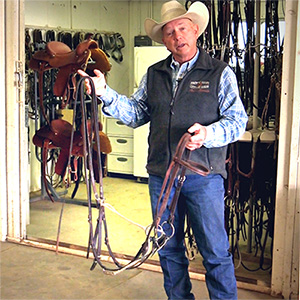 Snaffle Bit Training Package
Keeps your horse's mouth light, fresh and responsive.
Easily teach your horse to:
Have excellent head position
Give to your hands
Flex at the poll
Get supple
Watch the video below to learn about the "Snaffle Bit Training Package" and why it's important to use it with your horse.
The Snaffle Bit Training Package includes:
1 standard 7/16 snaffle, 1 standard twisted-wire snaffle, 1 smooth-wire snaffle, 1 thin twisted-wire snaffle, 1 leather bit hobble, 1 browband headstall, 1 set of 5/8″ professional quality reins, 1 German martingale (includes the adjustable reins with snap rings).
If you were to purchase each piece of this package separately, the cost would total $461… plus a whole lot more in shipping charges.
When you order the Snaffle Bit Training Package, you SAVE $62 right off the bat…. AND because the total is over $200… it qualifies for FREE SHIPPING too! (within the USA).
Training Package Price: $399.00 (You save $62 & Free Shipping in the USA)





Phone Orders Welcome
Horse Training Resources & Equipment Referenced In The Video
Click on the below links.
Headstalls and reins, professional quality horse training equipment
German martingale, horse training aid
Snaffle bits & bit hobble, special training bits
Draw reins, horse training aid
"Western Riding Know How", horse training DVD
The Bitting Process, training tips article