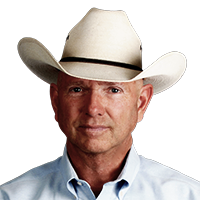 Cutting and Reining Horse Trainer,
Larry Trocha
Congratulations!
Your "Horse Training Cheat Sheets" and
"Horse Training Tips Insider" will arrive in
your INBOX within the next 24 hours.
If it's not there, check your JUNK or SPAM folder.
To return to the previous page, CLICK HERE.
Here's What To Do Next
First, make sure your spam blocker doesn't mistakenly block email from me. Set it to accept email from Larry Trocha Training Stable. My email is address is info@horsetrainingvideos.com.
Second, save the emails I send you in a special folder. Most people like to review the horse training information over and over.
The best way to keep track of the all the training tips that you will be receiving is to put them in a special folder of your email "Inbox".
Create a folder titled "Horse Training". Every time you receive an email from me, place that email into your "Horse Training" folder.
Each email I send you contains a link that will take you to an individual "Training Tip" page. You may want to "Bookmark" each page for easy access later.
Un-Subscribe Or Change Your Email Address
Most horsemen love these training tips but if for some reason you would like to stop receiving them or change your email address, there is a link at the bottom of every email that
will allow you to make the changes.
Thanks and enjoy the horse training tips.


Larry Trocha
Go to the home page