How To Fix Horses That Buck, Rear, Bite, Kick, Spook & Much, Much More.
Have a horse who's safer to handle and ride. Use legendary horseman, Larry Trocha's "never-revealed-before" training methods to change your horse's behavior from "bad to good". 100% Guaranteed!
Note: The "Order Form" is at the bottom of this page
Is your horse safe to handle and ride?
Does he have any behavior problems?
Problems that show up when you're either in the saddle or on the ground?
If so, this could be the most important information you'll ever see.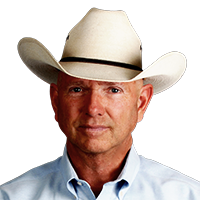 Hi – I'm Larry Trocha… The horse trainer who created this series of videos.
Over the years, I've developed a system of training methods that are effective… and work so well… they can be used to fix just about any bad behavior issues… on just about any horse.
We shot video footage of me applying the training methods to horses with actual behavior problems. The kind of behavior problems that plague many horse owners.
I then assembled all the information into an online horse training course which includes VIDEO, AUDIO and some WRITTEN instruction.
EXCLUSIVE TRAINING
This is "cutting-edge" horse training not available anywhere else. It's completely exclusive.
Just so you know, the training methods I reveal in this course are exclusive, very unique and specific for fixing bad or dangerous behavior in horses. You won't see this type of training at any clinic. Not on any trainer's DVDs or not at any private lesson either. They are my own unique training methods. Special methods just about anybody can apply… but VERY, VERY FEW people know about. The course is titled:
Groom, Saddle, Ride & Fix Bad Behavior.
As the title implies, the course covers a whole lot more than just fixing a horse's bad behavior problems. In this series, I go through all the steps of getting your horse haltered, brushed, feet picked, saddled, bridled, booted up and ready to ride. I then demonstrate how to actually ride the horse… how to use your hands on the reins… how to use your body, legs and feet.
This training course corrects all these problems plus much, much more.
Kicking out at you. Cow-kicking while being saddled. Striking you with a front foot.
Biting you when he's irritated. Hitting you in the face with his head to get you away.
Disrespectful, pushy, crowding or stepping on you. Pinning his ears when you approach.
Bucking, crow hopping, humping up or kicking out. Cold backed.
Balking, refusing to move forward, resentful backing up or threatening to rear.
Rearing defiantly to scare you off his back. Rearing to get his own way. Rearing due to fear or pain.
Running off with his rider. Out of control refusing to listen to the rider.
Gate or barn sour. Runs to the gate or barn and refuses to leave.
Buddy sour. Refuses to leave the company of other horses. Anxious behavior when ridden with other horses (jigging).
Spooking. Continuous spooking. Legitimate spooking from fear or deliberate spooking to get out of work (yes, there's a difference).
Won't cross water or ditches. Refuses to step over a puddle or a log.
Numb, ignores the rider's hands and legs. Out of control, refuses to listen or go where you want.
Pulls back hard and tries to break the lead-rope every time you tie him up.
Refuses to load in the horse trailer… and throws a fit every time you try to load him.
If your horse has any of the problems listed above, I'll explain WHY he acts that way and what you can do to fix it. In this course, you'll discover how to deal with just about any behavior problem a horse can have.
There's always a reason a horse develops bad behavior problems. This training course addresses them all.
In this course, I cover all the probable causes and how to recognize them in your horse. This information is absolutely crucial as it's the key to permanently fixing the problem.
In this course, you'll see horses attempt to buck me off. You'll see them run off, balk, rear up and try to rub me off on the fence.

You'll see training techniques that work great and are EXTREMELY EFFECTIVE to fix all these problems.

These training techniques also work great on horses that refuse to cross water, are gate sour, barn sour, buddy sour and many more common problems.

Add this knowledge to your horsemanship toolbox and there won't be many behavior problems you can't fix.
Eliminates the "root cause" of bad behavior.
Before you can effectively fix a horse's behavior problems, you have to address what is causing the bad behavior in the first place. It's always a good idea to eliminate any chance of pain or ill fitting tack as the cause of behavior problems. Most owners will have a vet check the horse for any signs of pain. Many will also try different saddles, bits and tack.
In the vast majority of cases, pain or saddle fit is NOT what is causing the problem behavior. If it was, the vet would find it and the change of tack would correct it. And as many experienced horse owners know… it seldom does.
Discover how good horsemanship plus effective training methods can greatly improve your horse and make him more enjoyable.
In this video series, you'll learn a ton of stuff about horse training and horsemanship. Things like… how to teach your horse to willingly pick up its feet… how to to teach your horse to open his mouth for the bit… spur placement on the rider's boot and rowel selection to match the horse. You'll see how an experienced horseman executes these basic yet extremely important procedures.
I then get on and demonstrate correct stirrup length, body posture, how to hold the reins and ride the horse.
Did you know, professional trainers can accurately pin-point your level of horsemanship simply by watching you tack your horse up?
The reason they can is because there is a certain way… a "HORSEMAN'S WAY" of doing things which few non pros know or understand. Do not underestimate the importance of this. There are specific reasons for doing things the "horseman's way".
The main reason being to PREVENT your horse from ever developing problems to begin with. As well as enhancing your skill level and insuring your SAFETY.
I consider this course a "must" for novice horsemen and it's great for the more experienced ones too. There are folks who've owned horses for 20 years yet haven't been taught the "horseman's way" of doing things. This course can really help them.
Do you have a fear of horses or fear when riding?
If so, you'll appreciate the section about overcoming fear of horses and fear when riding in a scary situation. Scary situations like riding a spooky horse out on the trail. Or scary situations like riding a reined cow horse running full-out to catch a cow. This course offers solid solutions to help you establish control and gain confidence.
This online training course comes with several valuable bonuses.
Bonus #1:
Question & Answer session which covers every bad behavior problem under the sun.
When I initially introduced this course, it was an immediate success. Hundreds of people signed up and became members.
First thing I did was ask the members to email me their worst behavior problems and I'd offer a solution during an in-depth question and answer session.
That idea was a big hit… and the resulting Q & A session turned out to be some of the best "HOW TO" information you'll ever find on fixing bad horse behavior.
Bonus #2:
How to correct horses with EXTREMELY bad or dangerous behavior.
As a bonus, I've included a video which shows a method of dealing with extremely dangerous behavior.
Dangerous behavior which most horse trainers refuse to discuss or even acknowledge. If you own a horse with extremely dangerous behavior… you can't simply ignore it. It's too risky. You have no choice but to fix it.
New, exclusive videos are included in this course. One is titled, DRASTIC MEASURES.

This video demonstrates what to do if your horse refuses to listen… won't stop… is out of control… or totally loses his mind in a state of FRENZY… this training method could be the answer.

In "real time", you'll see the horse I'm riding transform from REFUSING to stop… to SLIDING TO A STOP… in less than 15 minutes. No, I'm not exaggerating. This training technique really works that well.

This information is totally unheard of and you'll never see it anywhere else.

Another is titled, A 99% SPOOKING CURE.

And to be completely honest… it's exactly that. It's a solution 99% effective on 99% of the horses who have a spooking problem.

And no, it has nothing to do with desensitizing a horse… or waving a plastic bag on a stick… or shaking a sack full of cans… or throwing a tarp on him. You'll be surprised by how simple and straight-forward this solution is. Plus, it has proven to work time and time again on all kinds of horses.
This online training course has over 10-hours of instruction by legendary horseman, Larry Trocha.
In this course, there are over 10-hours of instruction. Successful horsemanship principles plus every conceivable behavior problem a horse can have is addressed here. However, you do NOT need to sit down and go through all ten hours. You can pick and choose the information that best suits your needs.
I want to make it clear… the instruction you get here is NOT mere theory. Nor are they vague, politically correct, touchy-feely suggestions which tip-toe around the problem.
No, these are proven, cutting-edge training methods I've perfected over years as a professional horseman who has taken problem horses and turned them into productive saddle horses. As well as winning championships with them in the show arena. I'll show you EXACTLY what to do and how to do it in the SAFEST, most EFFECTIVE way possible.
Take advantage of this

Limited Time

offer while it's still available.
If you went to a professional trainer and tried to get this kind of education on your own, it would cost you at least $2500 dollars or more. And that's if you could even find a trainer who knows the information and is willing to share it. Unfortunately, the chances of that are pretty slim.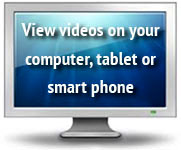 For a LIMITED TIME, I'm offering this online training course at a ridiculously low price of only $97.
This special, low-cost offer will end soon and the price will increase to almost double! If you want to save money, I recommend you get the course now… before the price increase.
Watch the videos as many times as you'd like for an entire year. You can access them on any COMPUTER, TABLET or SMART PHONE with an internet connection.
100% Satisfaction Guarantee!
I guarantee you'll find a solution to your horse's bad behavior problems in this online training course. If not, simply send me an email and I'll guide you to it.
If you're still not satisfied, let me know and I'll cancel your membership and give your money back.
Get started by placing your order below.
Don't worry… your credit card and personal information is safe as this page is totally secure. (See the "https" in the address bar above. That means the page encrypted and secure).
A few seconds after you submit your order, a "Registration Page" will appear on the screen. This is where you select your username and password. (Be sure not to skip this step).
Once you do that, you'll have IMMEDIATE ACCESS to the videos. Simply login and start watching. Okay, do it now and I'll see you in the "Members Area".
Groom, Saddle, Ride & Fix Bad Behavior – Online Streaming Videos
10-hours of video & audio instruction. Watch as many times as you want.
1-year membership: $97 (Option to renew at a big discount)
Important: Upon "CheckOut" be sure this is the ONLY product in the shopping cart

About horse trainer, Larry Trocha

Training horses professionally since 1980, Larry Trocha lives in Acampo, California where he trains and shows horses for the public.

Larry also offers instruction to riders who want to learn reining, cutting or reined cow horse.

Larry is a long-standing member of the NCHA (membership #518) and the AQHA (membership #1187036).

You can contact Larry via his website: HorseTrainingVideos.com

Larry Trocha Training Stable is located at the Sliding J Ranch, 30 minutes south of Sacramento:
24846 N Tully Road
Acampo, CA 95220
Phone: 209-642-2804