Cow Work Cheat Sheet, Part 3
Tips For Working Your Horse On Cattle.
Video, audio and written instruction.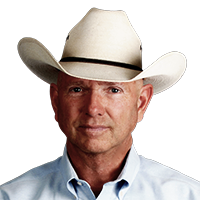 Dear Friend and Horseman,
Welcome to the Cow Work Cheat Sheet, Part 3.
If you missed Part 2, go watch it before continuing on.
Part 3 consists of an audio about some of the biggest mistakes people make when working their horse on cattle.
I'm also going to give you a new video about how to read cattle.
When it comes to working your horse on cattle, NOTHING is more important than the rider's ability to read a cow.
When you are new to working a cow, it's best to work on the conservative side. Work slow and position your horse "inside" the cow.
Okay, below is the audio containing more mistakes to avoid. It's pretty important you listen because it's dead-on accurate. If you can't see the audio player, you need to get or update your Adobe Flash Player.
Audio: Cutting and Cow Horse Riders – Mistakes To Avoid.
IMPORTANT NOTE: In part of the audio above, I give a brief description of what your body needs to do to sit the hard stop. Be aware, if your saddle isn't designed right or if the seat is too small for you, sitting the stop is almost impossible to do. Read How To Choose A Saddle.
Video: Reading Cattle.
This wraps it up for the Cow Work Cheat Sheet.
We have only scratched the surface in our brief time together but I hope you learned some things that will help you and your horse.
If you'd like to learn more and see the entire training process… check out the videos listed below.
Take care and good luck.
Larry Trocha
Larry Trocha Training Stable
HorseTraningVideos.com
Want to learn more? Check out the video titles below.
Some of the titles are DVDs and some are online streaming videos. All are really good and you'll learn exactly what to do to get your horse working well.
These videos show how to train your horse to work cattle!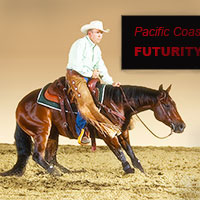 By cutting and reining horse trainer,
Larry Trocha
If you're serious about training your horse to work cattle, these three videos will show you how. However, all three are completely unique in content and instruction.
Personally, if I wanted to get good at cow work and training a horse to work a cow, I'd get all three titles.