Horse Training DVDs & Online Horse Training Videos
by Cutting & Reining Horse Trainer, Larry Trocha
CLICK HERE
to veiw the horse training titles available on DVD.
The DVDs are formatted to play in any dvd player in any part of the world. Most of the video content in the DVDs is totally different than the online streaming videos.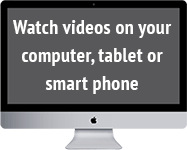 CLICK HERE
to view the horse training titles available to watch online (streaming video).
Watch them anywhere in the world on any device which has access to the internet. Most of these titles are totally different than the DVDs.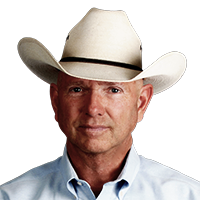 Hi – I'm Larry Trocha.
Over many years working with cutting, reining and working cow horses, I've developed a successful training program designed to teach horses to stop, spin, rollback, change leads and work cattle.
I am happy to share this specialized knowledge with you through my series of
horse training videos.
IMPORTANT NOTE #1:
In many of my videos, I show a variety of horses being trained. Most are your "average" kind of horse.

However, some of the horses in the demonstrations are much more difficult than the average horse and require training techniques that are more demanding.

I did this on purpose so viewers would have a broad perspective of horse training… ranging from the good-minded, willing horse to the strong-willed, uncooperative horse.

IMPORTANT NOTE #2:
When it comes to pretty looks, the "packaging" of my DVDs isn't going to win any beauty contests. Plain-jane is the best way to describe it. No fancy, 4-color covers. Just simple black text printed on the disc.

Same goes for the production values of the video footage. They weren't shot with a $50,000 broadcast camera operated by a professional cameraman. The DVD footage looks GOOD but it's certainly no Hollywood production.

So… if pretty packaging and Hollywood production values are important to you, my DVDs probably aren't for you.

However… if extremely EFFECTIVE horse training instruction is the main benefit you're after… then, you'll absolutely love my videos.
My videos are different than most. Why? Because they are very detailed and show, step by step, how to thoroughly train the horse. I show how the training techniques are actually applied in real life schooling sessions.
In other words, you'll see horses making mistakes and how to correct those mistakes.
My videos also teach the rider how to use his hands, legs and seat to achieve top performance. The instruction is very thorough, yet easy to understand.