Used Tack – Professional Quality – Bargains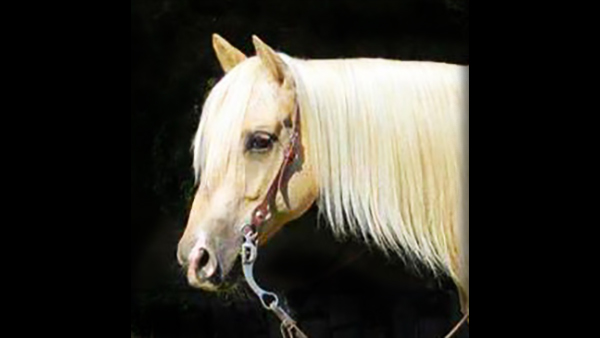 Hi – Larry Trocha here.
I live in a 3 bedroom house with a 2-car garage.
Every single room is filled with either tack, bits or saddles.
Same thing with the garage… I can barely walk through it because of all the stuff I have stored in there.
I've decided some of it has got to go. So… I loaded up a bunch of it and dropped it off at the local used tack store (in Ione, CA).
In a nutshell, here's what is being sold… Headstalls, high quality bits, professional reins, gorgeous 100% wool show saddle blankets, high-quality double-stranded cinches, like-new summer sheets plus winter blankets and hoods.
There is also a bunch of professional-quality specialty equipment… draw reins, side pulls, Easy Stops, rawhide hackamores (bosals & mecarties) specialty snaffles and professional curb bits… including rare, silver mounted, Cowboy Tack curb bits.
Hobbles and sidelines, hock hobbles, leg wraps etc, etc.
And to top it off, a bunch of horse training books and DVDs (only the best ones)
Tons and tons of super good tack and equipment. Every item being sold is "professional quality".
NO JUNK.
If you are interested in purchasing, below is the contact info.
Debbie and Don are the owners.
www.ManeStreetTack.com
Cell: 916-825-0883 Shop: 209-790-5146
Email: info@manestreettack.com
The folks who own this tack store are good friends of mine. If you contact them, let them know you are one of my members.
Take care,
Larry Trocha
209-642-2804
HorseTrainingVideos.com
P.S.
If you haven't seen my saddle fitting videos yet, follow the link below.
How To Choose A Good Saddle… That Fits You, Fits Your Horse & Fits Your Style of Riding!