Mechanical Cow by CowTrac
Take a look at the CowTrac features below the videos
---
IMPORTANT FEATURES:
Compact and Totally Portable
Light weight and operates with electricity or a battery (use it anywhere).
Operate by Hand or Memory Program
Use the left/right buttons or use the "memory programs" for hands-free operation.
Adjustable "Rate" of Acceleration and Stop
Simply turn the "Ramp" knob to adjust how "abruptly" the cow accelerates and
stops. Set it for green colts (cow will accelerate smoothly and coast to a stop). Set it for advanced horses (cow will accelerate more abruptly and stop hard).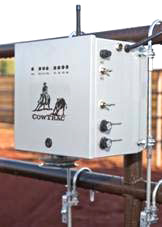 COMPACT AND PORTABLE
Weighs only 24 lbs
Universal Mounting Bracket
Manual and Remote Operation
Quiet DC Motor
Smooth Transitions
Adjustable Rate (Ramp)
Slow/Fast Speed Adjust
120/240VAC and 12VDC
1 Year Warranty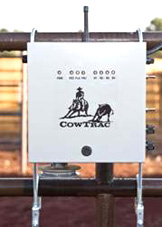 MEMORY SYSTEM
Hands-Free Operation
Simple to Use
Easy Record and Play Function
Four Memory Locations
Record 500 Moves per Location
Single Enclosure
Front mounted LEDs
Record/Play/Pause from Remote
Quiet Operation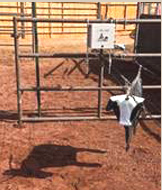 LIGHT/FLEXIBLE COW
Easily Portable
"Tail-drag" System
Light Weight
Weather Resistant
3D Head and 2D Body
Weighted Nose and Feet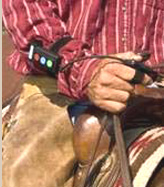 REMOTE CONTROL
Complete Control from Horseback
Small, Easy-To-Use Design
Rechargeable Batteries w/charger
Adjustable Velcro Band
Fits Any Hand… Large or Small
Digital technology – No tuning
Four CowTrac models:
CowTrac: Best & easiest to use, single-speed model
CowTrac II: Excellent dual-speed model
CowTrac Ultima: Top-of-the-line with all the best features
Side Kick: Super light & portable. Low price too.
Mechanical Cow DVD
Just about every top cutting and reined cow horse trainer in the nation uses the CowTrac mechanical cow.
Why… Because the CowTrac has advanced features that enhance training,
yet it's very easy to use.