Horse Problems And Horsemanship, Part 2
Tips On Horsemanship And Solving Horse Problems.
Video, audio and written instruction.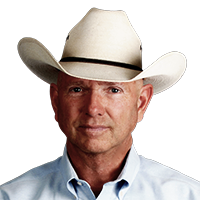 Dear Friend and Horseman,
Welcome to the Horse Problems And Horsemanship Cheat Sheet, Part 2.
If you missed the videos in Part 1, go watch them before continuing on.
Part 2 consists of an audio response to a question one of my members sent to me. Read his question below and then listen to my response in the audio. It may surprise you.
Horse doesn't like the bit.
Question:
Hi Larry, I have a 6 year old gelding and I'm having a difficult time finding a bit my horse likes. I've tried several different kinds and with each one, he raises his head up high or opens his mouth or stretches his nose out real far. My vet said his teeth are fine so I know that's not the problem. What can I do to find the right bit? I can't afford to keep buying more of them.
Here's the link to the bitting information that I mention in the audio.
Okay, that wraps it up for part 2.
Part 3 contains information that deals with bad horse behavior problems.
So if you own a horse that BUCKS, REARS, BITES, KICKS or SPOOKS, you don't want to miss it.
Be warned though, what I share here is probably going to tee-off some folks.
Actually, it's probably going to tee-off LOTS of people. Especially the ones who don't understand true horse nature (the way a horse is born to think, feel & react).
That's all for now. I'll see you tomorrow with part 3.
Larry Trocha
HorseTrainingVideos.com
Want to learn even more? Check out the new training video below.
Actually, the video addresses TWO IMPORTANT ISSUES:
#1. Correct horsemanship practices.
#2. How to fix bad behavior problems, like bucking, rearing, biting, kicking and spooking.
Check it out below.
Would you like to be a better horseman? Want to know how to fix horses that buck, rear, bite, kick and spook?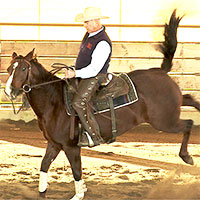 Have a horse who's safer to handle & ride. Apply Larry Trocha's exclusive "Behavior Formula" to change your horse's behavior from bad to good! Makes any horse more enjoyable to own and ride.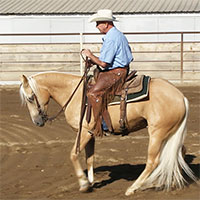 This "Control Blueprint" enables you to ride with confidence… knowing you can easily slow down, stop, turn, side-pass, get the correct lead & more… at any time, in any situation.