This cutting horse page has moved. Click HERE to go to the NEW CUTTING HORSE PAGE.
Do you want to get good at cutting?
How To Become A More Confident,
Skilled And Accomplished
Cutting Horse Rider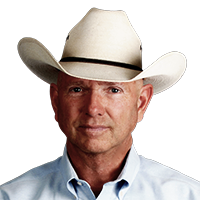 ---
---
Cutting Horse Know How
A "3-Step System" For Learning To Ride
And Tune Cutting Horses
This cutting horse page has moved. Click HERE to go to the NEW CUTTING HORSE PAGE.
The course contains "46" high-quality instructional videos that are viewed online via the internet.
Here's a sample of what you'll learn:
How to consistently make good clean cuts in the middle of the pen.
How to control and manipulate the herd so you can cut the cow you want.
How to fix a horse that "rounds the turns" and "leaks" up the pen.
How to improve horses that don't hold their stop.
Tacking the horse up and properly adjusting the equipment.
What cues to use to effectively "operate" your cutting horse.
How to fix horses that constantly "miss" a cow.
Correct posture in the saddle… plus leg and seat control.
How to dramatically improve your balance when riding a cutting horse.
How to read and identify cattle.
Correct saddle design and fit for both horse and rider.
How to fix a horse that "fades off" the cow too much.
Tips for gaining confidence and overcoming "show nerves".
How to quickly rid yourself of bad riding habits and replace them with good ones. (this section alone is worth the price of the entire course).
All this is included in the course and a whole bunch more.
Added Bonus Material
You're going to get some really good bonus information with this course.
One bonus in particular is extremely important.
It covers in detail, just about everything you need to know about cutting horse conformation.
I analyze both good and bad conformation.
Plus, I show the exact procedure to follow to find "hidden" conformation faults most people would miss.
I also point out which conformation faults you can live with and which ones are the "kiss of death".
This is valuable (but often misunderstood) information all horsemen should know.
Especially, when it comes time to buy a new horse.
So, if cutting horses are your passion… and you're ready to get started, click the "Add to Cart" button below.
Important Note:
When you complete your order, you're given instant access to the course.
You can be watching the videos within minutes.